Emergency Dentist – Worcester, MA
Excellent Care for Urgent Dental Problems
Our team at Dr. Costa & Dr. Waxman Family Dentistry recognizes that emergency dental situations do arise, often at the most inconvenient times. That's why Dr. Joseph Costa offers emergency dentistry services for patients who need to see a dentist as soon as possible. So, don't hesitate to call our dental office right away so that we can provide you with the best nearby urgent dental care. For after-hours emergency dentistry in Worcester, call our office to receive an emergency phone number from our answering machine.
Why Choose Dr. Joseph Costa for Emergency Dental Care?
Same-Day Appointments for Patients in Pain
Dawson Academy-Trained Dentist
Multiple Financial Solutions Available
How We Treat Dental Emergencies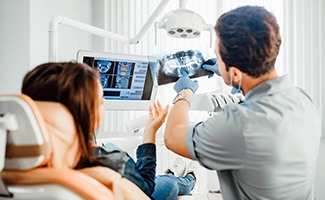 While no two dental emergencies are exactly the same, the treatment process typically involves these four steps:
Scheduling a same-day appointment: When you call, you'll talk to a knowledgeable member of our team who will learn more about your situation. From there, they'll give you specific instructions on how to handle your dental injury and schedule a time for you to come in for treatment.
Conducting an emergency exam: Before we can intervene with the necessary care, we need to pinpoint the root of the problem as well as its severity! To do so, we will take X-rays, conduct an oral exam, and learn more about what happened.
Reviewing the findings: Determining the next best steps involves some collaboration, which is why Dr. Costa will review his findings with you. Then, he will explain the treatment options available, discuss the pros of each, and answer any questions you have.
Intervening with the necessary treatment: After finalizing your treatment plan and reviewing the associated costs, the last step will be getting the look, health, and function of your smile back on track!
The Most Common Dental Emergencies
Dental emergencies should be addressed quickly, not ignored. After all, we want to avoid permanent or costly damage to your teeth and gums! So, if you're experiencing any of the below, make sure to contact us right away.
Understanding the Cost of Dental Emergencies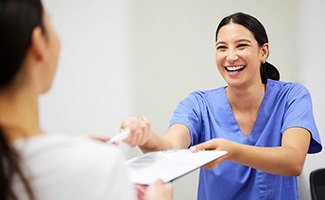 It's very common for patients to be concerned about the cost of their care, especially in an emergency situation. If you're in the same boat, don't worry – our team takes proactive steps to make the financial component of your care stress-free, like being transparent about the cost of your treatment upfront. After discussing your options and providing you with an estimate, we can review all of the ways to make your care more affordable, like dental insurance. Plus, if you're uninsured, we offer special offers as well. Simply put, we're here to help, so don't hesitate to bring any questions you have to our team!
How to Prevent Dental Emergencies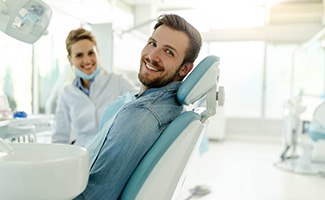 Good news: the large majority of dental emergencies can be avoided! For example, wearing a mouthguard during sports (even non-contact ones) can reduce your chances of knocking out a tooth significantly. That's why we encourage our patients to adopt healthy habits, like:
Brushing, flossing, and rinsing with mouthwash consistently.
Getting a checkup and cleaning twice a year.
Avoiding smoking or using any other tobacco products.
Eating a well-balanced, nutrient-dense diet.
Schedule an Emergency Dental Exam
Dr. Joseph Costa is your trusted emergency dentist who can handle any type of dental emergency. Do not delay; give us a call today. We provide dental services for all ages and neighborhoods all over the Worcester area.